DISCOVER HERE WHY
WE ARE LAUNCHING CROWDFUNDING
FOR "EDAHLION"!
5000 euros to collect
FROM MONDAY, APRIL 29 TO MONDAY, JUNE 29 23:59
The Project
Originally a group of friends passionate about cinema and the universe of Lord of the Rings. We realize several short films with which is born the identity of the group: Trustwonder.
But a much more ambitious project awaits us: under the cap of Project Manager, Michel C. Jacky embarks his team in the adventure of a
Feature film
médieval-fantastic !
It was in 2011. The writers develop a whole universe that soon takes shape through the initiatory journey of a soldier in the dark past, trapped in a country on the edge of the abyss …
The first shootings begin in the spring of 2013 and will continue until 2017. Five years of intense work that will have seen many volunteers from all over Alsace (and beyond!) Contribute enthusiastically to the project and skills in music, archery, horseback riding, fighting, etc.
FROM 2016 BEGINS IN PARALLEL
POST-PRODUCTION
on editing images, dubbing, music and sound effects.
Behind this commitment of long duration, sweat, tears sometimes but also laughs and beautiful victories. And especially,
GREAT RECOGNITION
FOR ALL THOSE
WHO LENT US A HAND.
You, the drivers, extras, props, soundmen, advisors or promoters, dressers, troop feeders, photo contributors (and so many others!) Allowed this crazy project to reach the doors of its finalization.
So, from the bottom of my heart, THANK YOU!
All that has been accomplished so far is thanks to you!
But the adventure continues! …
Synopsis
The king of Edahlion has sunk into madness and leaves behind a devastated kingdom.
Its inhabitants have lost faith in the Protector, their god who since then seems to be silent. They live in fear of a
INVASION OF THE NECROS*.
Seduced by the power of witchcraft,
these fallen men now form an invincible army.
THE WAR IS IMMINENT.
Vustan hates them from the bottom of his heart, because of the death of his parents.
He takes up arms to avenge family honor and protect his country.
But while the enemy sows destruction around him,
VUSTAN MUST FACE
IN THE DARKNESS OF HIS OWN HEART.
On the road, unlikely encounters and miracles
will change his life forever …
SOME NUMBERS
8 YEARS OF WORK
(SCRIPT WRITING AND FILMING)
MORE THAN
500

EXTRAS AND ACTORS
ON ALL THE SHOOTINGS
MORE THAN
50

PARTICIPANTS
DURING THE BIGGEST SHOOT

MORE THAN
15 000

EUROS
INVESTED BY PRIVATE FUNDS
30

FILMING LOCATIONS
IN ALSACE
100

SHOTS MADE
80

COSTUMES MADE
MANY OF THEM BESPOKE
5

MAIN ACTORS
INVOLVED FOR MORE THAN
3

YEARS
THE FILM CREW

MICHEL C. JACKY, DIRECTOR, PROJECT MANAGER
His childhood dream: make a feature film. Bold, energetic and passionate, he federates multiple collaborators whose missions he organizes with determination. He engages body and soul in this adventure and does not shrink from any difficulty!

JONATHAN OTT, FIRST ASSISTANT DIRECTOR, ARTISTIC DIRECTOR
Fascinated by historical reconstruction, Jo tracks anachronisms and brings his experience of several short films. His good man also makes him a valuable support at the heart of the team.

FLORENCE BROBECK, SCRIPTWRITER, ACTOR COACH

Full of imagination and fantasy, Florence puts her pen in the service of the project. On filming, she guides the acting through her acute knowledge of the characters and her taste for staging.
YANNICK PURWINS, CAMERAMAN

Since discovering this passion on our shootings, Yannick has acquired strong skills in taking pictures. It brings a will to do well marked and an authentic investment in the project.

MARION SOLOMIAC, WRITER, MAKEUP ARTIST, HAIRDRESSER
A creativity that expresses itself in the scenario as in the transformation of the actors. Humor cleaner included in the lot!

TIMOTHÉE SCHULER, STAGE MANAGER
Timothée knows how to make himself available to fill the stomachs and lead the troops without bending!

MARISA SCHULER, STAGE MANAGER

To the care with each one, Marisa offers her sweetness and her attentions through a generous commitment.

TIMOTHÉE VOLTZENLOGEL, LOGISTICAL SUPPORT
The investment of Grand-Tim stands out for its unshakeable application in each of its missions: accessories, figuration, technical support, etc.

KORANTIN B. DE LANLEY, LEAD ACTOR
Korantin uses his practice of medieval combat and interprets a tortured hero brilliantly.

CAMILLE LEDOUX, LEAD ACTRESS
Ambitious and very invested in her role, Camille knows how to offer us a controlled game through a wide range of emotions.
And to find out more about the members of Trustwonder, it's here !
WHY FINANCING?
This is the last straight before the release of the film! Led by a fully volunteer team, it has been funded so far by private funds. The project gradually grew to exceed anything we had imagined.
Today, we need your help!
WE WOULD LIKE TO GATHER

5000 euros
to boost our two ultimate projects:
POST-PRODUCTION AND DIFFUSION.
Indeed, the sound-design, the special effects or the musical composition are sharp technical fields; they demand skills that we do not master enough to achieve the quality result we want to offer you. That's why we want to entrust these tasks to real professionals.
Moreover, the release of the film itself will involve costs: posters, presentation booths, admission fees to festivals, making copies of the film, rental of projection rooms, etc.
WHAT IS THE DISTRIBUTION OF FUNDS?
60% to pay the artists of the post-production
40% to cover diffusion costs
ARE YOU INTERESTED IN THE PROJECT?
YOU MAY HAVE BEEN FEATURED ON OUR SHOOTINGS? DO YOU WANT TO SUPPORT A LOCAL INITIATIVE THAT GIVES PRIDE OF PLACE TO ALSATIAN HERITAGE?
SO IT'S UP TO YOU!
This crowdfunding is a way for you to take part in the project in a new and concrete way: become the sponsor of "Edahlion, the orphan kingdom"!
THE COUNTERPARTIES
By becoming one of our donors, get ready to receive some surprises …
Gift of 
5€

« BASIC »

A warm thank you from the entire team.
---
Gift of
10€

 « NAMING »

Your name and first name in the credits of the film.
---
Gift of
25€

or more « COLLECTOR »

Previous rewards + 1 Edahlion pen.
---
Gift of
50€

or more « DEDICACE »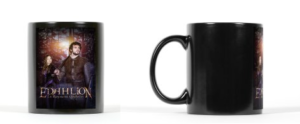 Previous rewards + 1 Mug Edahlion.
---
Gift of
100€

or more « CHEVALIER »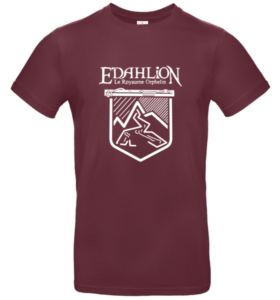 Previous rewards + 1 Edahlion t-shirt, exclusive edition reserved for contributors.
---
Gift of
1000€

or more « GRAAL »

Previous rewards + Private screening at home in preview with the director, the artistic director and the main actors (subject to availability on the desired date)..

DO NOT FORGET TO INCLUDE YOUR NAME AND ADDRESS WHEN DONATING ON PAYPAL OR WHEN TRANSFERRING!
HOW TO GIVE?
CROWDFUNDING on PAYPAL of
5000€
Give on the participatory fundraising platform:
EDAHLION, post-production and diffusion
ALREADYQUITE HARVESTED!
WE STILL NEED YOU !
A PREFERENCE FOR TRANSFERS?
ASSOCIATION LA COLOMBE,
section cinéma Trustwonder
11 Route de la Pépinière
67160 Wissembourg
BIC
CMCIFR2A
IBAN
FR76 1027 8017 0000 0207 7410 179
DOMICILIATION
CCM ALSACE DU NORD
1 rue Marie Curie
BP 50011
67161 Wissembourg Cedex
LEARN MORE

Visit our website trustwonder.com
Visit our facebook page Trustwonder
Contact us : http://www.trustwonder.com/contact/